I may receive a commission if you purchase something mentioned in this post. See more details here.
I decided I wanted to make some Oat Banana Blueberry Pancakes from the Whole Life Nutrition Cookbook, but those were vegan and I only had buttermilk. Plus, buttermilk pancakes sounded fantastic. So I modified the recipe and all I can say is YUM. These are so many levels of delicious. As always, the oat and banana go great together. The coconut oil and buttermilk add depth and a more complex flavor. I enjoyed them plain and with blueberries, but they can also be made with any other pancake mix-in you enjoy. These clean and healthy pancakes are sweet, rich, moist, chewy, and awesome. If you want, serve with maple syrup or nut butter, but I liked them best just on their own.
These pancakes cook up very similar to normal wheat pancakes, as far as what to look for when flipping. I would recommend cooking them in a cast iron pan. I tried a stainless steel pan with coconut oil, but it turned out like this:
On the other hand, our cast iron pan on medium heat turned out like this when I flipped them:
Okay, they didn't ALL turn out like this. The first few were kinda mangled as I looked for the best temp, according to our stove (I hate electric stoves). See:
But let's just pretend all my pancakes turned out beautifully like the ones in that first picture. Deal? Deal.
Oat Banana Pancakes
Flour- and Egg-Free Oat Banana Pancakes
Ingredients
1 1/2 cups rolled oats
1/2 tbsp baking soda
1 1/4 cups buttermilk
2 tbsp melted virgin coconut oil
1 tbsp maple syrup or raw honey
1 small banana, mashed
1/2 cup mix-ins, such as berries, chocolate chips, or nuts (optional)
Instructions
Place oats in a food processor and process until finely ground. Combine with baking soda.
Mix buttermilk, melted coconut oil, maple syrup, and mashed banana in a large bowl.
Add oats and baking soda to wet mixture and mix until combined.
(Optional): Fold mix-ins into batter.
Heat a cast iron pan, with a small amount of oil, over medium to medium-low heat.
Pour a small amount of batter, about 1/4 cup, into pan. You may want to use your measuring cup or the back of a spoon to press the pancake slightly thinner in the center.
Cook pancake until the sides are set and when bubbles pop on top, the space does not immediately fill (like cooking a normal pancake). The bottom should be browned, but not burnt.
Flip pancake. It may help to use a metal spatula to work pancake up off pan first. Cook until other side is browned.
Enjoy! These are good plain, with syrup, with nut butter, or even microwaved for a minute (until warm) after being frozen.
https://www.howweflourish.com/flour-and-egg-free-oat-banana-pancakes/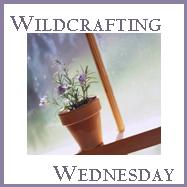 Like what you see? Please support this blog and help me keep it running by signing up for my newsletter, purchasing products, or donating through the links below:
DISCLOSURE: In order for me to support my blogging activities, I may receive monetary compensation or other types of remuneration for my endorsement, recommendation, testimonial and/or link to any products or services from this blog. The information contained in this post is not intended nor implied to be a substitute for professional medical advice, it is provided for educational purposes only. You assume full responsibility for how you choose to use this information. For more information, click here.