I may receive a commission if you purchase something mentioned in this post. See more details here.
I LOVE pesto. It is one of my favorite sauces. It is fresh and garlicky and good on pretty much anything. Yet all of the recipes I find for it have cheese. Will's family makes their own and stock piles it in their freezer. All filled with cheese. And it's not basil season, so I can't just ask them to make me some without. I really wanted pesto, though, so I finally decided to make my own. I used spinach in this batch, with a small amount of fresh basil for taste. You could do all spinach, use cilantro, more basil, whatever you want for the greens.
Yes, pine nuts are elimination diet safe!
Dairy Free Spinach Pesto
1 1/2 cup spinach
1/2 cup basil
1/2 cup pine nuts (cashews also make AMAZING pesto)
1/4 tsp salt, or to taste
2 clove garlic
2-4 tbsp olive oil
Instructions
Place ingredients except oil in a food processor. Blend the ingredients until they well combined, but still coarse.
Slowly add the oil, pulsing the mixture as you go. You want a smooth paste that isn't too oily; only use the amount of oil needed to achieve this. One of my biggest food pet peeves is pesto that is too oily.
Store in an air tight container in the refrigerator for a week or freeze.
Enjoy on whatever you want, from meat to grains to vegetables. I had mine with spaghetti squash and ground pepper. Very good! I had never had spaghetti squash before, and I don't normally like squash, so I was quite pleased that I loved it. Click here for a good tutorial on cooking spaghetti squash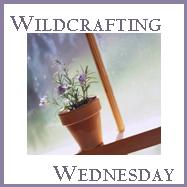 Like what you see? Please support this blog and help me keep it running by signing up for my newsletter, purchasing products, or donating through the links below:
DISCLOSURE: In order for me to support my blogging activities, I may receive monetary compensation or other types of remuneration for my endorsement, recommendation, testimonial and/or link to any products or services from this blog. The information contained in this post is not intended nor implied to be a substitute for professional medical advice, it is provided for educational purposes only. You assume full responsibility for how you choose to use this information. For more information, click here.