I may receive a commission if you purchase something mentioned in this post. See more details here.
Last week I talked about lacto-fermenting vegetables for probiotics. Now that I've done it and tasted the results, I'm going to share pictures and some details of my process. For full instructions, see Nourishing Meals.
I first cut up a ton of vegetables – broccoli, cauliflower, carrots, celery, and half a cucumber. The picture below shows 3 quart sized mason jars of vegetables:
I didn't want to do too much with spices and such. I didn't know how strong the flavors would be or how they would mix. I'd rather have too little flavor than too much! I did a jar a broccoli and cauliflower with pepper corns, one with carrots, celery, and cucumbers with dill, and one with everything left and peppercorns. Here's a visual of how much I added (the dill was dried, fresh would probably be preferable):
After compiling the vegetables, spices, and brine (I used 1.5 tbsp salt:2 cups filtered water; the last jar was slightly more dilute since I was a tablespoon or two short on brine), I added the cabbage leaf. It was hard to nicely fold it. I mostly just shoved it in so that the water was mostly above the cabbage and there was no air below it:
After this all that was left was putting the lids on and letting it sit for a week! I only had metal lids, but it is recommended to use a non-corrosive lid like these. Look at how pretty my jars turned out:
I don't know how much of these vegetables one should consume in a day, but I plan to have about a 1/2 cup a day. I figure that's a good amount without me overdosing on salt. In that case, with 3 quarts of veggies these will last me 24 days.
After a week of letting them sit, I tried the veggies. I was worried because, well, they smelled like cabbage. But they tasted like pickles! I'm very pleased with how these turned out. And since apparently everything with food needs to be a learning experience for me, the lesson this time around was that these did not travel well. We put them in a backpack and rode a motorcycle to my dads house and the backpack ended up covered in brine. Good to know. Here's what they looked like after one week: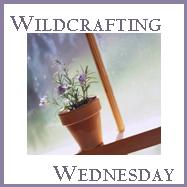 Like what you see? Please support this blog and help me keep it running by signing up for my newsletter, purchasing products, or donating through the links below:
DISCLOSURE: In order for me to support my blogging activities, I may receive monetary compensation or other types of remuneration for my endorsement, recommendation, testimonial and/or link to any products or services from this blog. The information contained in this post is not intended nor implied to be a substitute for professional medical advice, it is provided for educational purposes only. You assume full responsibility for how you choose to use this information. For more information, click here.